EXPECT THE UNEXPECTED WITH THE NEW CFMOTO GENERATORS
5-YEAR WARRANTY!
Be prepared for the unexpected with new gasoline generators from CFMOTO. Lightweight and among the quietest on the market today. These portable inverter generators are leaders in their class:
Exceptional 5 year warranty
Quiet and light
Fuel efficient
High energy efficiency
Eco-responsible electricity
CFMOTO generators offer quiet operation thanks to their unique design and two-layer housings for optimum soundproofing.
Ask your CFMOTO dealer for more information!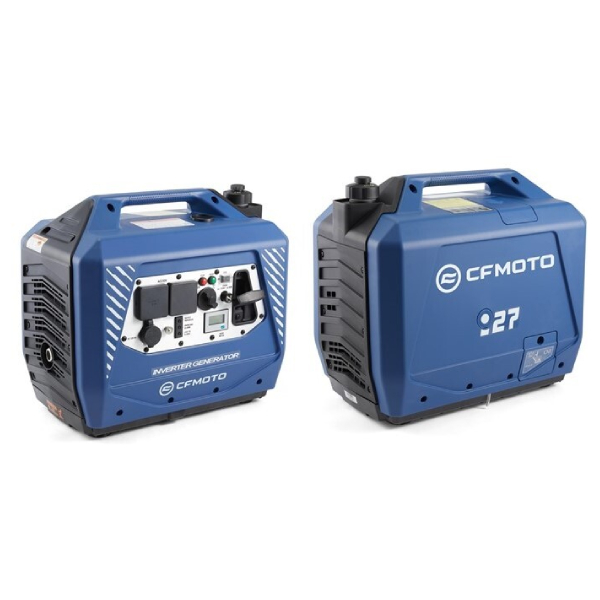 Inverter Generator CFMOTO LH27i
Specifications
Engine: 79 cc air cooled, 4 stroke
Fuel type: Gasoline
Fuel tank capacity: 5L
AC output: 2,1 to 3 KW
Oil capacity: 400 ml
Starting system: Crank
Noise level (dba): 52 to 59
Net weight: 19.8 kg (44 lbs)
Gross weight with liquids: 22.5 kg (50 lbs)
Dimensions (mm): 512 x 315 x 447
ECO mode: Yes
Low oil alarm: Yes
Overload alarm: Yes
Output indicator: Yes
Reset fonction: Yes
Fuel gauge: Yes
5 year limited warranty
PRIX : $ 1199,99
*Taxes and transport not include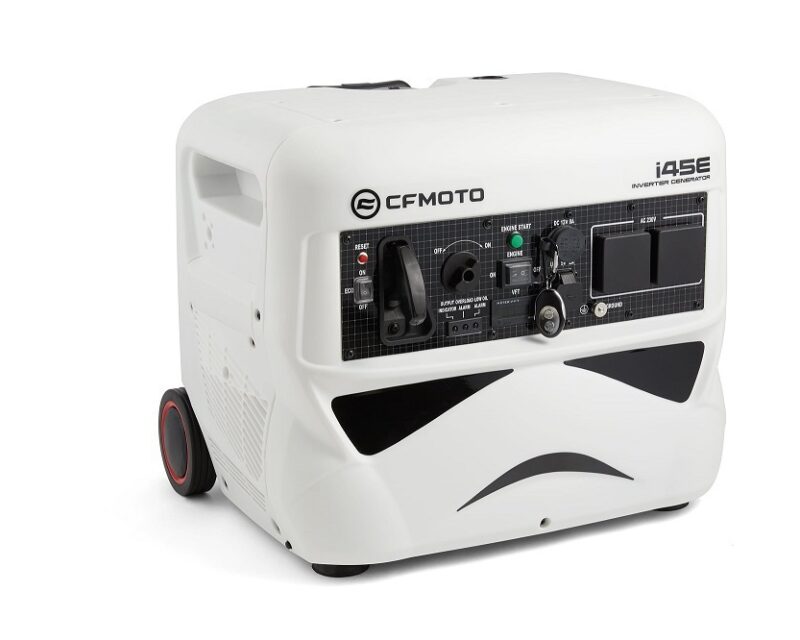 Inverter Generator CFMOTO LH 45i-E
Specifications
Engine: 212 cc air cooled, 4 stroke OHV
Fuel type: Gasoline
Fuel tank capacity: 7L
AC output: 3,7 to 4,5 KW
Oil capacity: 600 ml
Starting system: To crank and remote start
Noise level (dba): 55 to 60
Net weight: 37.7 kg (83.1 lbs)
Gross weight with liquids: 41.4 kg (91.2 lbs)
Dimensions (mm): 580 x 453 x 481
ECO mode: Yes
Low oil alarm: Yes
Overload alarm: Yes
Output indicator: Yes
Reset fonction: Yes
Fuel gauge: Yes
Anti-dust cover: Yes
5 year limited warranty
PRICE: $1,999.99 $*
*Taxes and transport not include